OK, this is pretty straight forward. We have three website packages, all of which deliver significant value depending on your needs.
Put simply:
The platinum package includes web design and website hosting PLUS a full treasure trove of extras. This is the one we recommend
The basic package includes web design and generous website hosting privileges
The website only package lives up to its name… and includes only website design
Here's a snapshot of the Small Business Website packages: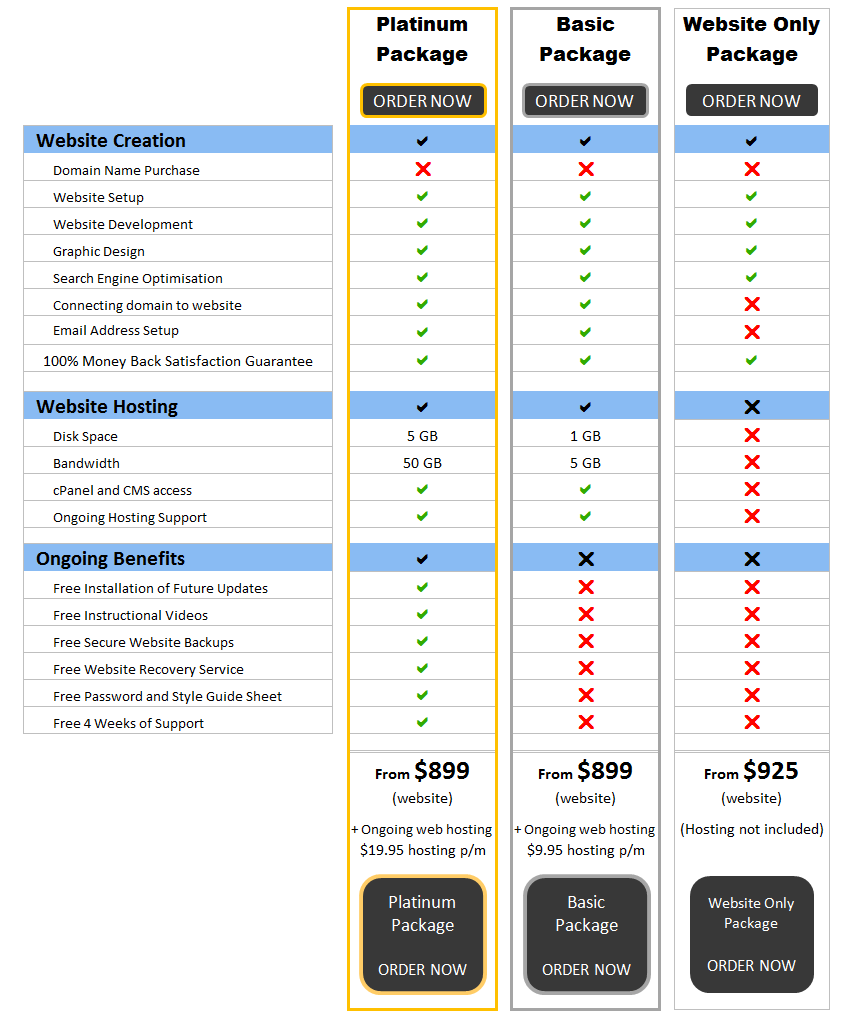 Why Do I Need Website Hosting?
Both the platinum and basic packages have website hosting included. As stated in website 101, all websites require hosting. So if you don't host your website with us, you will have to find another trusted website host. Obviously, we recommend that you choose Small Business Planned hosting because we know from experience that our hosting is 100% compatible with your website design. Plus we have reliable hosting which means your website is up 99.9% of the time.
If you have any questions about these website packages, or if you're itching to start your website project, contact me and we'll get started.