A logo is a graphic emblem that represents your brand and therefore your small business. A logo is the shorthand that immediately identifies your small business among a sea of competition.
A logo is not a brand name. A logo is representative of your brand name. Where your brand name can exist in a verbal or written form, a logo can only exist as a graphic.
A good logo can become great over time. Logos can evolve, as long as they stay true to the heritage of your brand and maintain the unique point of difference of your small business.
The 3 Essentials Your Logo Must Conquer
Creating a logo is tough. Capturing the rational and emotional essence of your brand in a small graphic is not easy, but it is possible. Here are the three essentials your logo must conquer:
1. Your Logo Must Be Memorable
Although reports vary, if the most conservative estimates are believed, we're exposed to over 250 advertisements each day (other reports say up to 3,000 per day). This constant stream of communication numbs our senses and turns most of us into passive viewers. Your small business logo needs to stand out among this clutter. Think of your positioning and where your logo is to be seen. A strong simple bold logo is more likely to rise above the chatter and leave an impression. An involved cursive logo that requires concentration and deciphering is more likely to be overlooked.
Don't make it hard for customers. Don't be too clever. Have impact.
2. Your Logo Must Be Effective Across All Applications
Think of every area your small business logo will touch. This may include:
Products and packaging
External signage
Websites
Office stationery
Business cards & invoices
Local sponsorships
Your logo must be able to effectively represent your small business brand name wherever it is shown. Whether it's large or small, full colour or black and white. A great logo will still have significant presence wherever it is placed.
3. Your Logo Must Be Relevant To Your Brand and Industry
Revisit your small business positioning and your small business unique selling point. Your logo needs to capture and reaffirm why customers should do business with you. A logo should also be somewhat indicative of the industry that your small business operates in.
This does not mean your logo must be overly obvious. E.g not every dentist's logo must show a shiny tooth, nor does every plumber's logo need to show a leaking pipe. Your small business' logo just needs to be reflective and harmonious with your business category. If you choose to ignore this rule, your small business will have to work extra harder to overcome confusion. And isn't small business difficult enough?
Examples of Great Logos
A great logo is one that excels at all the above criteria. Here are some of my favourites: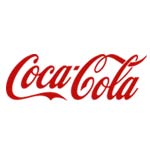 The Coca-Cola logo captures the fun and exciting nature of the coke a cola brand. It has a bold red colour, strong heritage value and a design that easily stands out from the crowd. Although the cursive flowing font is difficult to read, we recognise the brand instantly. We've grown up with it. Our parents and grand parents have grown up with it. You may not a soft drink fan, but I bet first one you'll name is Coke.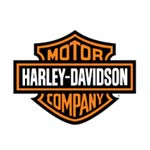 The Harley Davidson logo captures the original and historic feel of the Harley Davidson brand. It's solid and looks like an association logo, further emphasising that you're part of a club that has a rich history. No other motorcycle brand comes close to the strength of the Harley Davidson brand. Harley Davidson is the original tough motorcycle brand. It's logo is a testament to this reputation.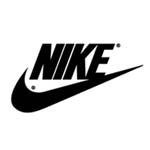 The Nike logo captures the competitive, strong nature of the brand. It's a single colour black logo with a positive swoosh.  The logo was actually developed by a graphic designer for $US35. Both the name 'Nike' and the swoosh are registered trademarks, hence the reason for the two registered trademark symbols. When you think of Nike, the phrase 'Just do it' springs to mind. The logo's simple positive-tick reinforces its winning attitude.
The Federal Express logo captures the fast and reliable nature of the Federal Express brand. It's a no nonsense logo in capital letters. It's even been abbreviated to FedEx to make it quicker to say. Everyone knows that red ones go faster… and that's the message that this brand wants to communicate. It delivers things fast without hassle. Look carefully and you'll also see a forward pointed arrow.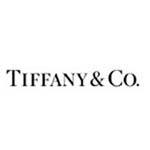 The Tiffany & Co logo captures the iconic and stylish nature of the Tiffany brand. It's classic and formal yet understated. Nothing gets in the way of indulgent beauty. Looking at the logo you half expect Audrey Hepburn to enter the scene at any moment and ask you out for breakfast. And that breakfast would be eaten with on fine China and every guest would wear exquisite gloves which elegantly ended at your elbow.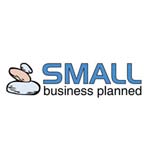 Firstly, I don't claim that the Small Business Planned logo is in the same league as the logos mentioned above. However it was designed with the above criteria in mind.
The three rocks symbolise the three critical areas of any small business owner; you're your family/friends and your small business itself. The balancing of the stones represents the difficulty all small business owners face in juggling their priorities. Just one small move and the whole structure can fall down.
The font used is large for impact and quite modern looking, to give more relevance to my brand.
What's your favourite logo and why?
GET FREE INSTANT ACCESS TO THESE
THREE ESSENTIAL SMALL BUSINESS RESOURCES
(To help you maximise your business)

15 Recommended Downloads for Small Business Owners

10 Website Mistakes That Cost You Sales

How to Get More Customers Contacting You Automatically
[contact-form-7 id=3220 title=Under Post Newsletter]