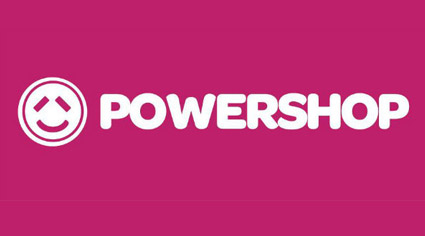 Powershop is an energy retailer that currently services Victoria (Melbourne) and NSW (Sydney) – yes, Powershop launched in NSW in Feb 2015. And from Feb 2017, they are available in South East Queensland!
They are a relatively new kid on the block (~2012) and focus only on electricity for the time being. In Australia, Powershop is an alternative player to the big energy retailers such as Origin, AGL and Energy Australia. Naturally, because they are a smaller player they need to offer some sort of differentiation / better value proposition. And Powershop does.
Personally, I switched to Powershop after calculating I could save a further 20% off my already 19% discounted Origin Electricity bill. I've since provided the numbers for four different relatives – and they've all switched too after realising real savings that are above and beyond any fancy discount from an existing retailer.
Plus, enter your email below and I'll send you a sign up link that gives you a $75 Powershop credit. This is for both residential and for businesses.
How Energy Retailing Works
It can be a bit difficult to understand how it all works. So, even though I don't have a background in energy retailing, I will try and explain it the best I can. For example, in Victoria there are a handful of energy wholesalers such as;
CitiPower
Powercor
SP AusNet
Jemena
United Energy
You can't buy power directly from wholesalers though. You need to purchase power from energy retailers (who have arrangements with these energy wholesalers). When it comes to choice, Victoria has a heap of energy retailers to choose from. And they all supply the same core product – so price is a very important factor when comparing offers. When asking for an energy quote, an energy retailer will quote:
a usage charge, variable by seasons (along with a discount of anything from 5-22%)
a fixed daily supply charge, say approx 85c per day
You then compare this offering among other energy retailers to determine the best deal.
Newsflash: Daily Supply Charges Aren't Discounted
I can't stress this sneaky daily charge enough. When getting an electricity quote, a company may promise a 20% or a 30% discount. But that's only off your usage component. The discount is never applied to the daily supply charge that you need to pay every single day. And because the daily charge isn't discounted, it's a sweet little earner for energy companies. With Powershop, your daily charge is built in to the price and therefore has a discount applied.  And that is amazing.
Comparing Energy Savings
Comparing your energy savings the old way was a damn hassle. You needed to tally the daily service charge, the peak hours amount and the off peak hours amount. Pretty soon, your piece of paper had a bunch of numbers that were hard to follow. Here's a really simple way of determining how much you would save when switching to Powershop. Grab your electricity bill, flip it over and look at the usage kWh figure.
Look at the red box in the example below:
kWh stands for 'kilowatt hours' and is a measure of how much electricity you are using for the given bill period. The easiest way to estimate how much you would save by switching to Powershop, is to divide your kWh by the number of bill days (to get your average daily usage), then multiply this by 365 (days).So for the above example:

226 kWh divided by 89 days x 365 = 926 kWh per year (this is a very low number as it's someone's holiday house). Now, armed with that number (926 kWh), you visit the Powershop comparison page here:http://www.powershop.com.au/how-much-does-it-cost/
On the above page, simply add your postcode, region, meter type and total kWh annual usage. Powershop will then give you an indication of what your electricity bill would be if you switched to Powershop.
I've so far done this exercise for 4-5 people and have saved them between $250 – $500 per year.
Sweetner: Get A Bonus $75 Credit on Sign Up
In addition to having some of the cheapest power in Victoria and New South Wales, you can also score a $75 power credit with a special sign up link. Enter your email address below and I'll send you the $75 sign up credit link (I won't use your email for anything else).
Recap: How Powershop is Different
Powershop's daily fee is counted in its discounted rates
Powershop doesn't have contracts, so you can cancel at any time
You get the same flat rate all day (no 'peak/offpeak' daily times)
Powershop has been cheaper for 100% of people (about 7 personally) that I have surveyed
Buying power is a little different…
How to Buy Power with Powershop
Are you used to paying your power bill after you've used your power? That's how it's done pretty much everywhere. And you have the option of doing this with Powershop too. They'll email you an invoice about 12-14 days after usage.
But Powershop also offer the ability to 'pre-pay' for power. And this is where you can make big time savings of 20%. Put simply, if you check your account once a month and click 'buy online saver' you'll save 25%+ on Powershop's already cheap rates. That's it! If you don't pre-pay for your power you'll just be emailed an invoice as normal.
It's important to note that no matter which option you take – your power isn't going to be cut off. And if you're unhappy – you can always switch away from Powershop – as there are no lock in contracts.
Periodically (approx once a fortnight) Powershop will contact you about one off cheap deals that you can purchase as well. These deals often give you an even cheaper rate.
The best way of using Powershop is to download their Android or iOS app. This allows you to view your account balance and be notified of any special deals as soon as they occur. It also allows you to view your energy usage on a per day basis.
Where Does Powershop Suck?
Ok, I've blown the Trumpet in support of Powershop, pretty much all post. But no one's perfect. Below is a quick snapshot of parts of Powershop that could be improved:
1. The first time you buy power: it would have been great to have someone to hold your hand, either with a step by step demo, live chat or a phone call. Yes, Powershop do provide a video – but I think it could be a little bit clearer. Rest assured though, after your first experience buying power, it just becomes second nature. Their phone contact centre is great at helping and they've even answered email queries for me on a Sunday – twice!
2. Explaining power roll over: When buying power, you buy it in periods. Sometimes you may buy more power than you need for a specific period. As a newie I wondered whether this power was rolled into the next month, or did I just forfeit it and lose the money? Now I know that the power rolls over to the next period, but that isn't explained anywhere I saw.
3. Lots of little transactions: One of the great things about Powershop is that they will send you special deals every so often. But this does mean that you are approving a number of monthly micro-transactions, which litter your credit card statement. It would be a whole lot neater and easier if your credit card was just billed one amount each month. In Powershop's defence, this does stem from their point of difference and you can always view your total monthly spend online or via their app.
4. Fluctuating unit charge: The first time you sign up – you estimate how much power you are going to consume. Powershop will calculate a per day unit charge based on this estimate. It's likely you are going to either use more or less power than this estimate. In the next 4 week window Powershop will re-calibrate your unit charge based on your actual usage. This may mean that your unit charge goes up or down. It doesn't mean you're suddenly paying more. It's because the per unit charge includes your daily supply charge, which is averaged out based on your consumption. So if you use less power, the daily supply charge needs to adjust (ever so slightly) to bring this back to reality. But this is a small price to pay for having a discount applied to both your usage and daily supply charge – no other energy retailer offers this.
5. No gas: Powershop currently only offers electricity. So you still have to find another energy provider to look after your gas bill. It's annoying having two power providers – and in some cases you can't secure a good gas discount without coupling your electricity bill as well. Hopefully this changes in the future.
6. Victoria & NSW only: If you live anywhere else, sorry – Powershop is only available in these states. They have plans to expand in QLD and SA very shortly though – so hang tight.
How to Get the Best Out of Powershop
Score a $75 power credit by sending me your email below –

Download the Powershop app (Android or iOS). It's damn good – helping you analyse your power usage to the smallest degree
Proactively buy power from Powershop (rather than sitting back and letting them do it). You'll get better rates
About once per week, Powershop will send out notifications of a special power deal that generally expires in a few days. This special deal will usually be at an excellent price, but just be for a limited amount of power. Whenever I get one of these notifications on my phone, I skim read it, compare the offered rate, then buy it with a click.
One More Thing – Be Prepared
Energy retailing is incredibly competitive. The moment you move, your old electricity retailer will call you back with an offer to entice you back. This will often be a combination of a further discount, plus an account credit. I've always costed these up and they have never ever come close to the value Powershop is offering. Like all good offers, run the numbers and compare before you make a decision. And don't be afraid to say no. All the best for a cheaper electricity bill.
Let me know about your experience – I'm keen to hear how you went.
Cheers,
David Moloney
GET FREE INSTANT ACCESS TO THESE
THREE ESSENTIAL SMALL BUSINESS RESOURCES
(To help you maximise your business)

15 Recommended Downloads for Small Business Owners

10 Website Mistakes That Cost You Sales

How to Get More Customers Contacting You Automatically
[contact-form-7 id=3220 title=Under Post Newsletter]