If you run a blog, or visit other blogs you're bound to come across comments that users post after articles. This social interaction is to be encouraged, as it strengthens relationships with readers and rewards popular sites with more Google juice. You've probably noticed little pictures beside these comments. These pictures are called avatars. They give readers a quick visual preview into who you are, which is great for your brand personality. Read on to see how you can take this to the next level and reap the benefits of a Gravatar avatar.
If you do not use an avatar for your comments, you're just another schmuck that's shot off a comment under an article. It pays to step out from the crowd and put your best foot forward. Think of comments like a dating site. You're more likely to get attention if you make the effort to show a picture.
Normally, for your avatar to appear, you'd have to separately register it with each individual site. This takes a lot of time and effort, making me what to push the 'who could be bothered' button. Fortunately there is a solution.
A Gravatar is the New Avatar
Move over James Cameron, the Gravatar is king. The Gravatar makes your traditional avatar portable across the Internet. And it's all good news. Your Gravatar avatar:
takes minutes to setup
is set and forget. Once it's setup, you don't have to do anything else
is free
is instantly recognisable across millions of sites worldwide
How to Create a Gravatar
Sign up for an account with Gravatar. Then simply upload your Gravatar avatar image and attach it to the email address(es) of your choice. The next time you comment on a Gravatar enabled site (there are millions of them) and enter your linked email address, your Gravatar will instantly appear. Presto.
Sean Rasmussen's recorded a great video on how to sign up for a Gravatar. Check it out below: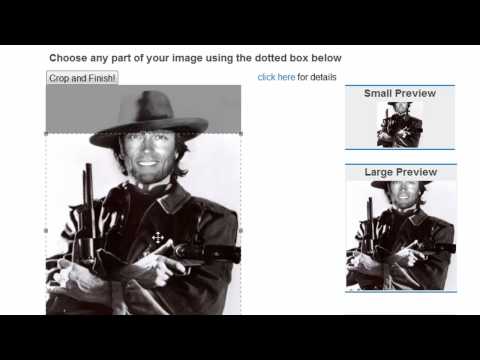 The universal Gravatar works by connecting your Gravatar with your email account. Once you record your email address with a comment, the Gravatar system will automatically fetch your uploaded image and display it instantly.
And Don't Worry About Gravatar Spam
The Gravatar system protects the email addresses you enter on wesbites. This prevents those nasty spammers from harvesting your email address and offering you pharmacy discounts.
Stay tuned for tips on choosing a great Gravatar avatar.
Growing your small business,
David Moloney
Small Business Planned
GET FREE INSTANT ACCESS TO THESE
THREE ESSENTIAL SMALL BUSINESS RESOURCES
(To help you maximise your business)

15 Recommended Downloads for Small Business Owners

10 Website Mistakes That Cost You Sales

How to Get More Customers Contacting You Automatically
[contact-form-7 id=3220 title=Under Post Newsletter]